What if we tracked professional stock analysts similar to the way that we track professional sports players?
The NFL, NBA, MLB and many other sports organizations are well-known for taking a data-driven approach to selecting their teams in recent years. Many of you even know the popular book and subsequent film, Money Ball, which tells the story of the Oakland Athletics' success. They were the first MLB team to discover that a player's on-base percentage is a better indicator of "offensive success" than historically valued statistics such as batting-average.
What if there is a similar story out there in the stock market? I'm sure there is. TipRanks is off to a great start.
TipRanks tracks stock ratings published by the ~5,000 professional stock analysts in the U.S.. Specifically, TipRanks measures the performance of each analysts' ratings 1-month, 3-months, 1-year, and 2-years out, and then calculates the average performance of each analyst.
The truth is that most of the 5,000 analysts underperform the market. However, TipRanks' "Financial Accountability Engine" lets the top-performers really shine through the fog: Every day TipRanks updates its results for the top 100 analysts; meaning people who not only consistently outperform the market, but people who also make better picks than everyone else who rates stocks for a living.
I subscribed to TipRanks six months ago, in February, and the results have been very promising. Since February, my modest brokerage account with ~$2,000 is up over 40%. Here is a table of my performance: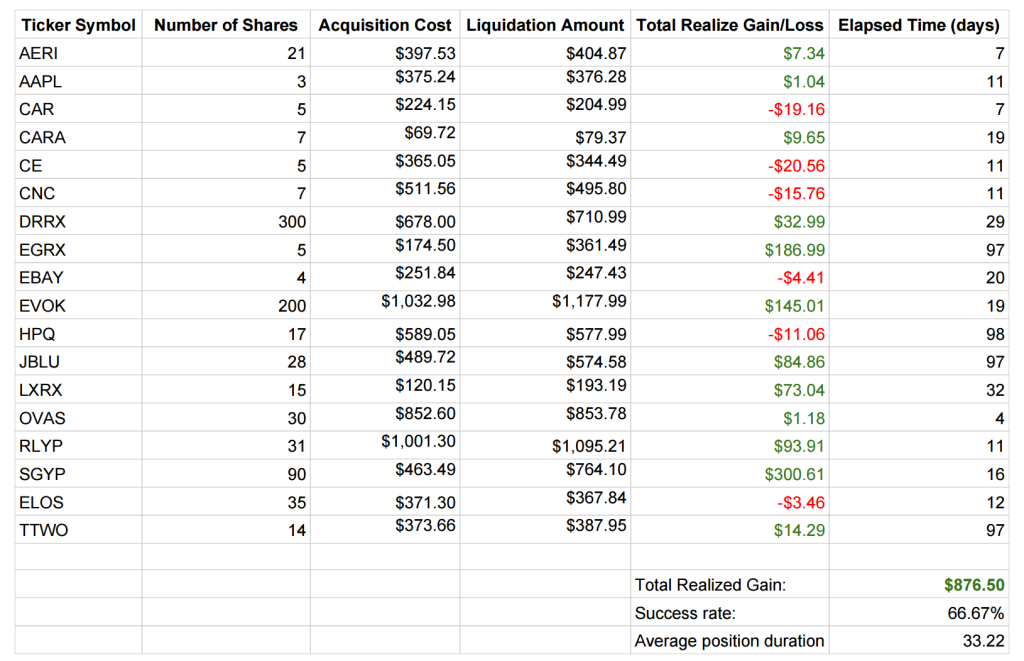 2/3 picks made money. That's not exactly a sure bet, but it's beating the odds of emotional investing. And if you look closely, you'll see that a few big wins which count for a majority of the gains. But that's the whole point. TipRanks exposes casual investors to the big wins that the top analysts are consistently predicting before the rest of the market. (Similar to how Y Combinator exposes casual angel investors to the most promising Silicon Valley entrepreneurs.)
For example, Pieris Pharmaceuticals, Regulus Therapeutics, and Cytrx Corp, all currently have upside of over 100% in the next quarter, as rated by at least one of the Top 25 Analysts on TipRanks. By trading based on suggestions from top performing analysts, I'm much more likely to see strong gains in at least 2/3 of these up and coming healthcare companies. And importantly, as a casual investor with just a couple of thousand dollars in a brokerage account for experimentation, I am seeing meaningful gains.
Previously I was an emotional investor, such as when I bought shares in Tesla because I thought their technology was cool, or when I invested in Delta Airlines because I've flown them frequently in recent years. Now, my human algorithm is simple and rational:
Login to TipRanks and scan the recent "Buy" ratings from the Top 25 Analysts
Research the companies with strong upside
Submit a trade, and then hold for a few weeks.
If you're interested in continuing the TipRanks conversation regularly, ping me to join the Wall Street group I've started on Skynet.
Disclosure: Previous earnings do not guarantee future performance. Trade at your own risk.