Perhaps the most important part of trying to grow anything on the web is analyzing the data that you have generated. For the many activities that I participate online in, I need a variety of powerful tracking/analytics apps to monitor and analyze performance. Here are my favorite tools to keep track of my activity-
General Website Analytics –
Mint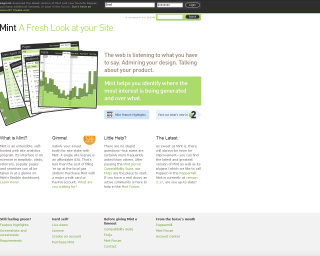 Features:

An interface that makes data easy to digest.
Real time user data.
Self hosted.

Price: $30
Landing Page Optimization –
ClickTale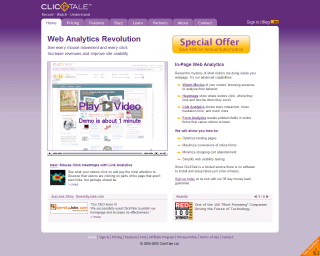 Features:

Watch videos of real users interacting with your site.
Analysis of links on your page.
Optimize your landing page to maximize conversions and usability.

Price: Free account with limited features. Paid accounts start at $99/month.
Social Media Campaign Tracking –
Peashoot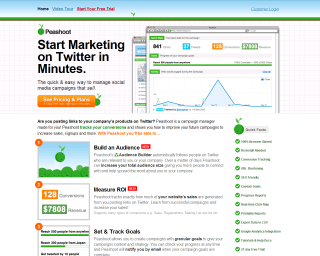 Features:

ROI based social media tracker.
Custom shortened url's.
Provides real metrics to your social media profiles.

Price: $17/month for the basic plan.
User Interaction Analytics-
MixPanel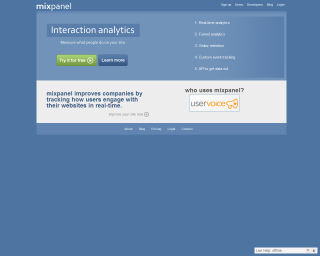 Features:

Analysis on your sales funnel.
Custom event tracking.
Simple integration with your site's API.

Price: Free
Upcoming app to watch out for:
AttentionWizard.com – "AttentionWizard uses artificial intelligence algorithims to simulate human visual processing and attention. Our software instantly creates "attention heatmap" of your Web page that predicts where real people would look during the first few seconds of their visit." (Currently in beta testing by invite only.)
Do you know of any web analytics apps that are simply spectacular in form and function?