Many online marketers have built up strong profiles in the social web, and there are plenty of great reasons why they are doing so. Meanwhile, many smart companies are building their profiles online too. Either way, if you are in this socialsphere for more than just fun, (aka business) then you probably wonder everyday about how much the profiles have an influence on the people interacting with them. This is called social metrics/analytics. In the recession there are many people turning to the social web to launch new marketing strategies because the costs are way more efficient compared to traditional advertising. So, many people are told to take "stock" in their brand and see how much awareness their brand has, before spending money on more advertising.
How many of you online marketers and business owners actually know your brand's equity online? Not too many… Why? Outside of large specialized online analytics agencies, there really have not been many affordable tools to measure your brand's influence online.
The first step to measuring brand influence in the social web is by defining your success metrics, and knowing what goals you want to accomplish with each campaign. But first, Yong Fook, a social web developer said:
"filter out the noise" and "be strict and choose metrics that actually translate into a business context for your organization… ignore meaningless metrics like 'number of followers'. A successful campaign is about more than just getting attention."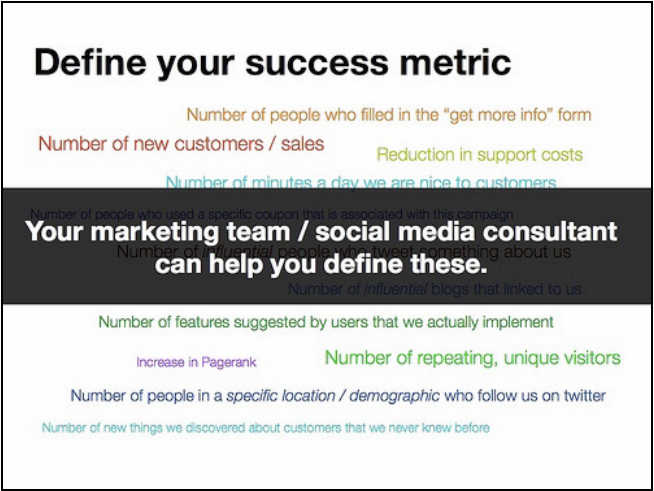 Then you measure your campaigns qualitative returns, or quantitative returns. To do this, I highly recommend you use this newly released social metrics software called Peashoot. I signed up just this week for a month long subscription for $15. Peashoot is developed by Yong Fook and Egg Co.. He built the app specifically to measure social media campaigns, which are built and measured through your own custom Peashoot domain and url shortener. Personally I have not seen any free or paid software that comes even close to this app, making it worth every penny. Plus Yong Fook is most definitely an experienced professional internet developer and marketer, he delivers a top notch product.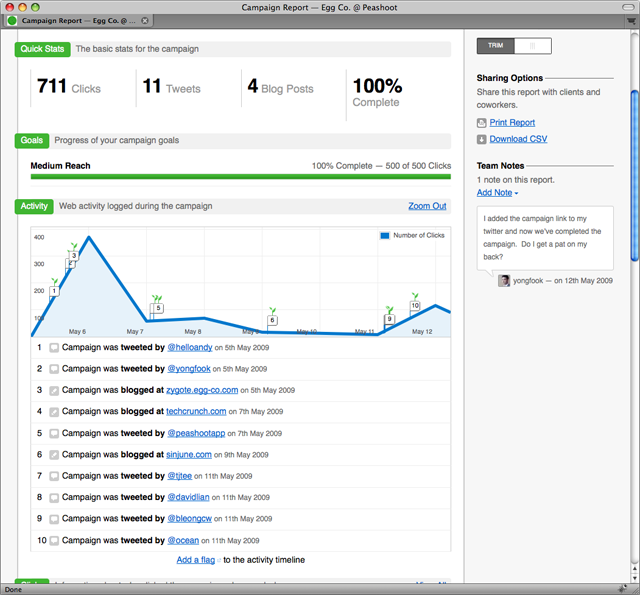 Highlights of the Peashoot App include:
Real time stats tracking.
Geographic overlay of all campaign clicks.
Custom goal setting such as blogs, tweets, clicks, etc..
Google Analytics integration.
Multiple members for each account, allowing easy data sharing.
With each new social campaign you launch, I know you've heard it thousands of times over and over again: Test, test, and keep testing to create the most efficent and optomized campaign possible.
If you are not already measuring your social campaigns, then you need to start doing so! Whatever tool you use, just make sure that your campaigns are developing your brand's equity online and ultimately more ROI for buisness.